Exciting times for Mawdsleys!
As we draw towards the end of 2017 we have finally received the keys to our new premises. An exciting day as we took possession of our new building and started to make firm plans on how it could be converted into suitable office and manufacturing space.
Since then there has been lots of activity going on including some structural changes to the building to develop our new facilities to enable us to grow our business and service clients across all sectors and sizes.
Our vision for these new premises was to create great efficiencies by introducing latest technology and processes and always to provide added value for our customers. We have always delivered quality; however our new manufacturing premises gives us added control over quality, process and key systems along the production line.
Our Brand
In July we went through a business rebrand. Our logo changed to reflect our values of engineering innovation and precision, service excellence and relationships. We have now stamped our new logo to the external facade of our building where it is now proudly placed.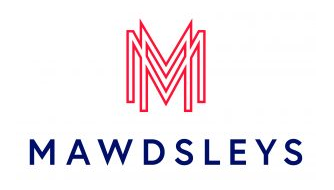 Internal Refit
The internal structure is currently going through a revamp with new office space being created.
However, the biggest challenge to date was increasing the load capacity of the flooring throughout the workshop ready for the arrival of two gantry cranes later this month.
The gantry cranes are designed so that the bridge carrying the trolley is rigidly supported on two or more legs moving on fixed rails embedded in the floor. The largest of the two cranes has a lift capacity of 5T and enables us to take receipt of all Rotating Equipment within our scope of supply.
Test Bed Facilities
A new state of the art test bed facility will be a core part of our future development.  Here we will carry out detailed research as well as prototype / product development to ensure we continue to be pioneering and innovative in our field.
We have a busy few months ahead until we are fully in and operational in our new premises. This exciting new phase means we will be now even better able to satisfy the needs of our customers but more importantly we firmly establish ourselves as a UK manufacturer and leading rotating electrical machinery repair specialist who is building a sustainable business for our customers and employees.